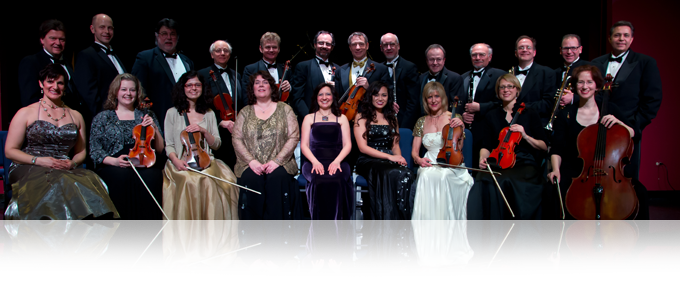 Anthony "Tony" Kawalkowski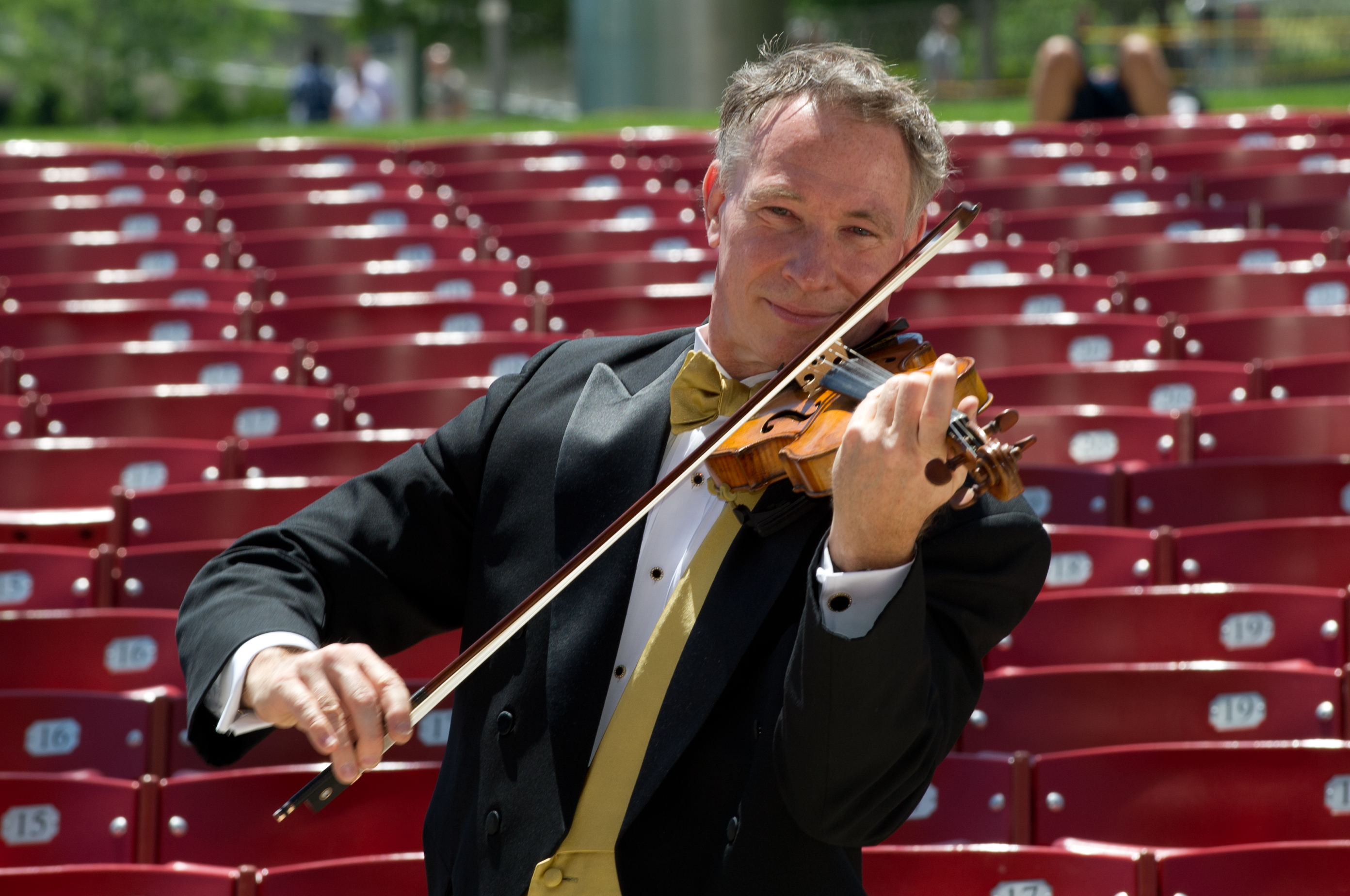 Anthony "Tony" Kawalkowski is a Chicago native, renowned violinist and orchestra leader. Tony's energy on stage and off is contagious. His lifelong dream led him to form his own company – From the Heart Musical Productions, Inc. In 2013, Tony's new AKO Christmas Show – The Love and Peace of Christmas – became a new holiday tradition for AKO fans, gaining critical acclaim and national coverage with appearances by our military and Chicago's Wayne Messmer!
Check Out AKO Christmas Show Highlights
Tony was named after his uncle, who was also a renowned musician and his first teacher. He also studied with Herb Miska, concertmaster from The Wayne King Orchestra, and George Perlman at the American Conservatory of Music. Tony has played for national and international dignitaries such as Pope John Paul II, Cardinal Bernadine, Cardinal Francis George, Lech Kaczynski (former President of Poland), Michel Legrand, Jenny Mancini, Arnold Palmer and Arnold Schwarzenegger. Tony has released 2 albums, Playing from the Heart and Timeless Romance and has appeared on local radio and television programs.
The AKO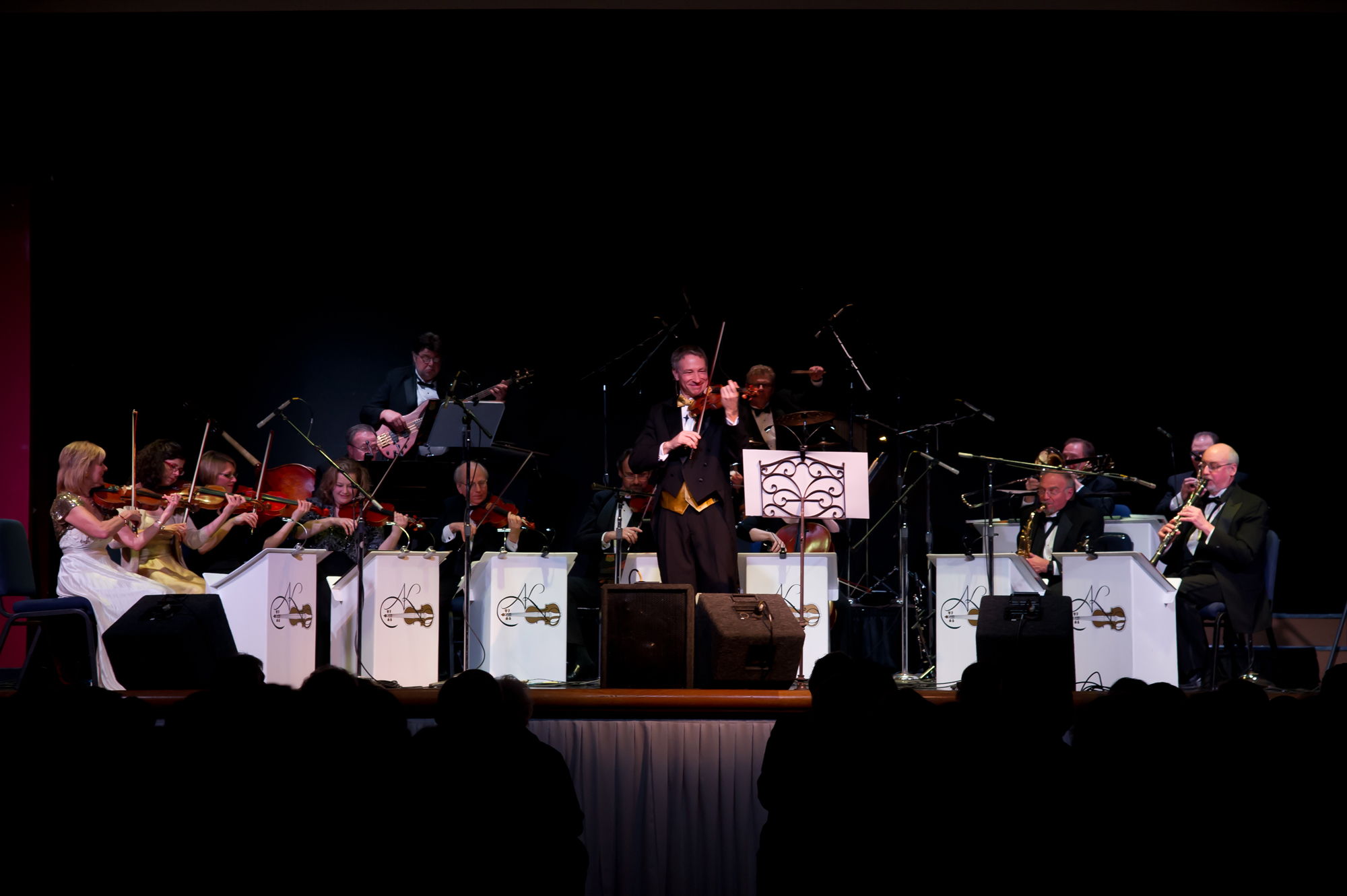 The Anthony Kawalkowski Orchestra (AKO) is comprised of some of Chicago's finest and "in demand" musicians and vocalists, featuring full string and swinging brass sections, rhythm section and vocals. Our family of musicians truly love bringing the gift of great music to you and are dedicated to creating memorable performances. While the AKO is home, each have their own credentials (too long to list) and chances are, you may have heard and seen them in other musical endeavors in and around Chicago. Each brings their own unique talents to the stage, to create the "AKO Sound". From Swing to Pop to Classics to Waltzes, with Elvis and some Rat Pack thrown in for good measure, you are guaranteed an evening of musical delights!
Check Out AKO In Concert Highlights
As Tony says, "Now…Let's Have Fun!"
ePress Kit: www.reverbnation.com/rpk/akorchestra
Twitter: www.twitter.com/tonykviolin
Facebook: www.facebook.com/anthony.kawalkowski
E-mail: tonykviolin@gmail.com