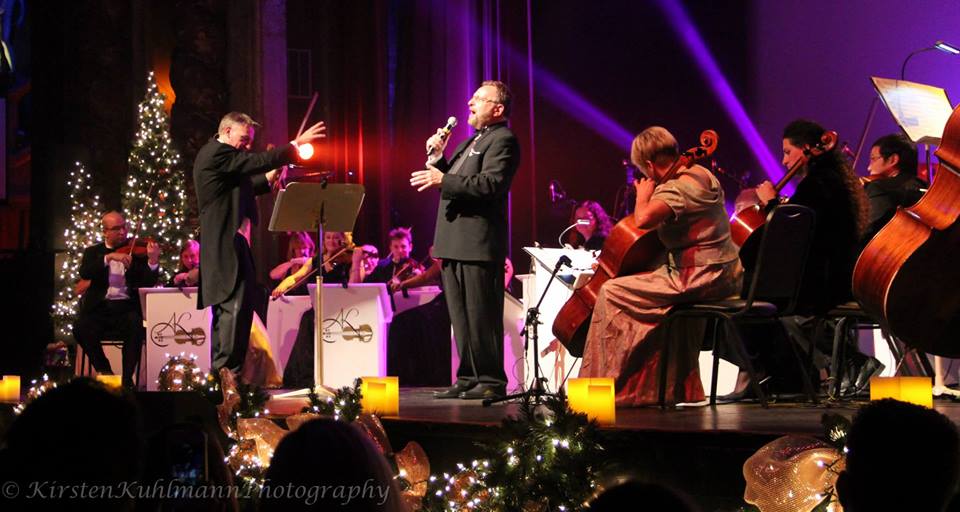 UNWRAP CHRISTMAS:
Saturday, December 9, 2017, 7:00-9:00, The Copernicus Center
5216 W. Lawrence Ave., Chicago, Il. (Just off the Kennedy Expressway)
UNWRAP CHRISTMAS with The Anthony Kawalkowski Orchestra
Ring in the holiday with Traditional Christmas Music from Around The World, St. Andrews School Choir, Off The Street Club (OTSC), Wayne Messmer, Santa & more!
Tickets: $25 to $50 (1/2 price for children under 12) (seniors 65+ 10% discount)
NEWS
OUR NEW CHRISTMAS SHOW:
"UNWRAP CHRISTMAS " is a fun, heartwarming, musical production that celebrates the spirit of Christmas in all of us. Many audience members have told us, after attending our previous shows, that they were making our show a part of their own Christmas tradition because it always puts them in the Christmas spirit.
This year's concert features a 38-piece orchestra including 7 vocalists and a 50-member children's choir. The music is accompanied by a backdrop of compelling visuals and video, and several dramatic presentations, including a reenactment of the Nativity scene.
There will also be vigorous audience participation, and several surprises as well – one of them from the North Pole!
We invite you to help us Unwrap Christmas this year and join us in making our show a Christmas tradition for your family and friends.
MUSICAL MESSAGES (SPECIAL MUSICAL TELEGRAMS):
Can you imagine Tony showing up by surprise and serenading a loved one or friend? Send a Musical Message (Surprise Serenade) today! Whether you need a romantic serenade or some great dance music, email tonykviolin@gmail.com. Go to the SHOWS page for more details! A country music fan gets a surprise birthday serenade at work, as Tony plays the Orange Blossom Special! (plus more Musical Messages)
ADD THE "AKO TOUCH" TO YOUR EVENT:
We are often asked "can we hire Tony and the Orchestra"? In addition to public performances at Festivals, Concerts in the Parks and most recently, The UNWRAP CHRISTMAS Shows, Tony and the AKO keep a busy calendar providing memorable entertainment for private events though the year. And, in varying sizes and musical formats to suit the occasion. Want to keep them talking long after the last dance? Check out the SHOWS Page for details and the VIDEOS Page for some recent performances. We welcome your inquiries!
SPONSORSHIP:
Play a vital and needed role, by donating your time, talents or resources to our special Seasonal Productions. For more details on individual and corporate sponsorship opportunities, see our SPONSORSHIP Page.
Follow us for more information on upcoming events:
Twitter: www.twitter.com/tonykviolin
Facebook: www.facebook.com/anthony.kawalkowski